The Starpath ordering system will automatically compute three or four optional shipping methods based on your purchase weight and destination — unless you have ordered electronic download options alone, in which case that shipping page will be skipped since downloads have no shipping charges.

Standard
Standard shipping to a street address in most cases uses USPS. We will choose the most efficient possible shipping option available to us when standard shipping is selected. Most often it is Priority Mail.

Priority Mail
2-3 Business Days

Estimated domestic Priority Mail delivery times. See online version for details (use 98107).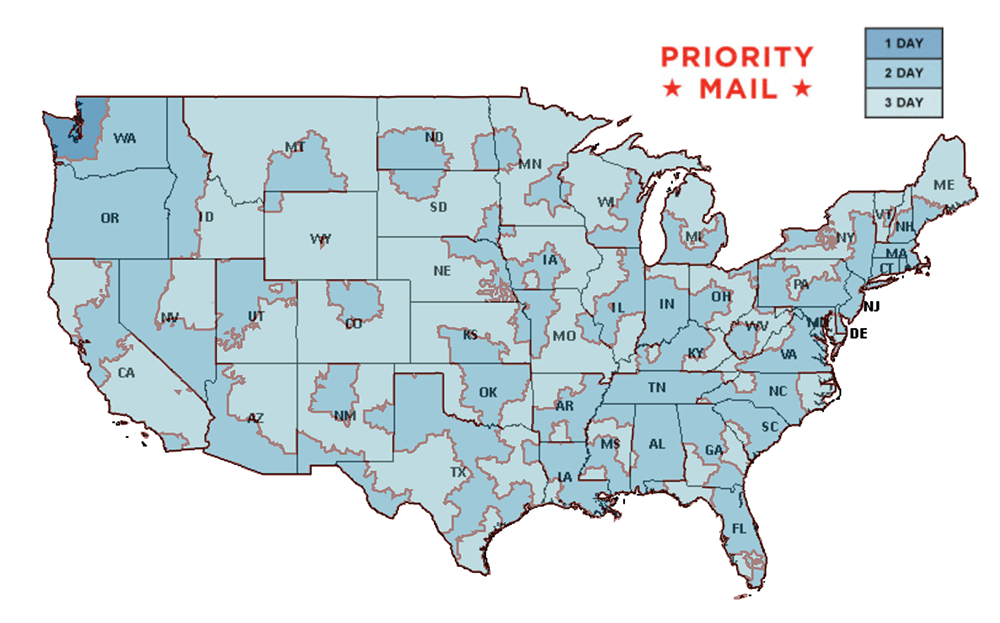 Express Mail
1-2 Business Days
Tracking numbers
You will receive a tracking number for all shipments sent to the email you provide. These are usually sent out at the end of the day on which the items were shipped. Please keep in mind that these records may not be in the shipper's system for tracking till past midnight on that date.
---
Shipping weights:
Shipping weights are listed once an item has been placed in the shopping list, and they are summed in the pro forma invoice which is visible before the order is placed. In some cases, shipping weights are chosen to compensate for insurance or a required box size, which affects the shipping charges.